WE ARE LAUNCHED
What an exciting moment it was for McCallum and Piper's Friend Ltd to launch the Piper's Friend. It has been a long road for George Steele, with his endless designs and ideas, to finally see the finished product in its packaging has been a mile stone step we are all so proud and excited to achieve.
We are already hearing plenty of feedback about how easy it is to use and how much it is improving the way people are using their bagpipes.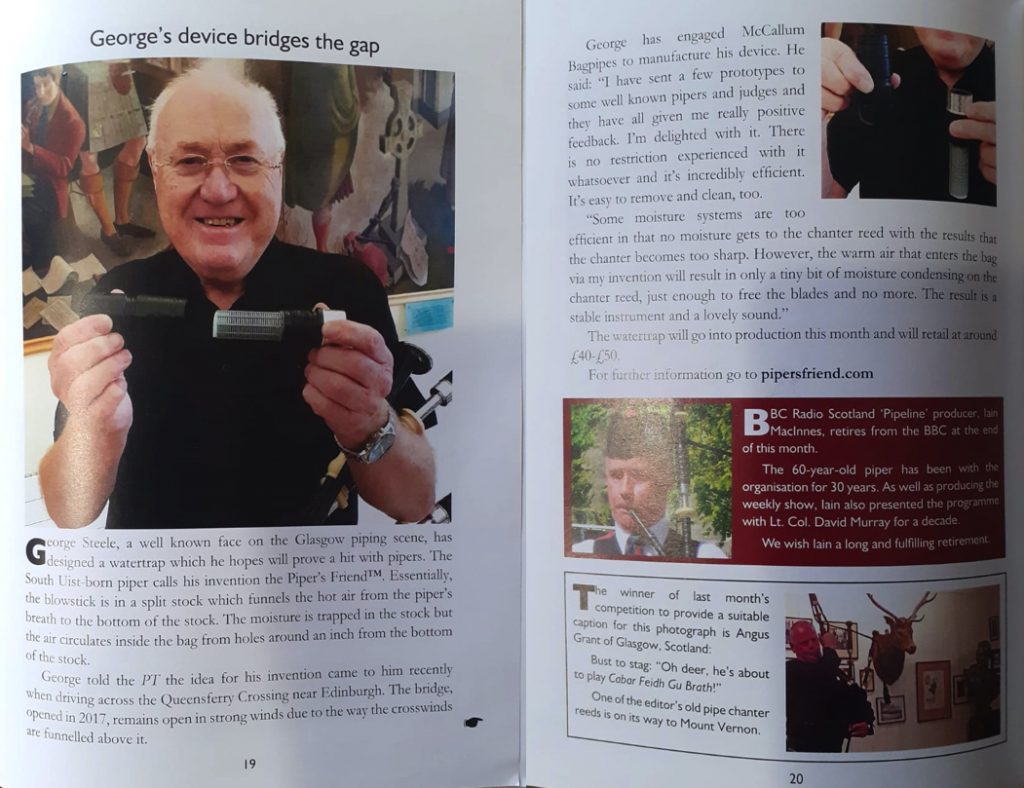 "The world's foremost piping magazine"
We are so proud to be featured in the March 2020 edition of The Piping Times Magazine. Thank you for your support.
McCallums Bagpipes, a sound investment
We are so honoured and humbled by those who endorse our products that we had to share them with you.
"The World's Favourite Great Highland Bagpipe Maker"
We are proud to be in Partnership with McCallum Bagpipes who thoroughly endorse the Piper's Friend™.